The Advantages of Using the Tile Busters System
The Advantages of Using the Tile Busters System
Removing and replacing tiles are two of the best ways to update the look of your tiled floors and walls. Nevertheless, executing these procedures isn't always as easy as it looks. When working with tiles, you have to consider a lot of things, including:
Time spent doing the procedure
Cost of equipment (rented or bought)
Mess created after the removal
The safety of your property and family
Usually, you ask tile removal experts to handle the job. However, if they're the type of people who use traditional tile removal methods, you aren't getting the best service.
Traditional tile removal generates a lot of dust. Because of this, cleaning up after the procedure becomes a headache. The airborne particles can also ruin your furniture, electronics, and affect your health – making it even more problematic for individuals who have allergies and asthma. Thankfully, the Tile Busters System can control or eliminate dust in the tile removal procedure.
What Makes the Tile Busters System Better?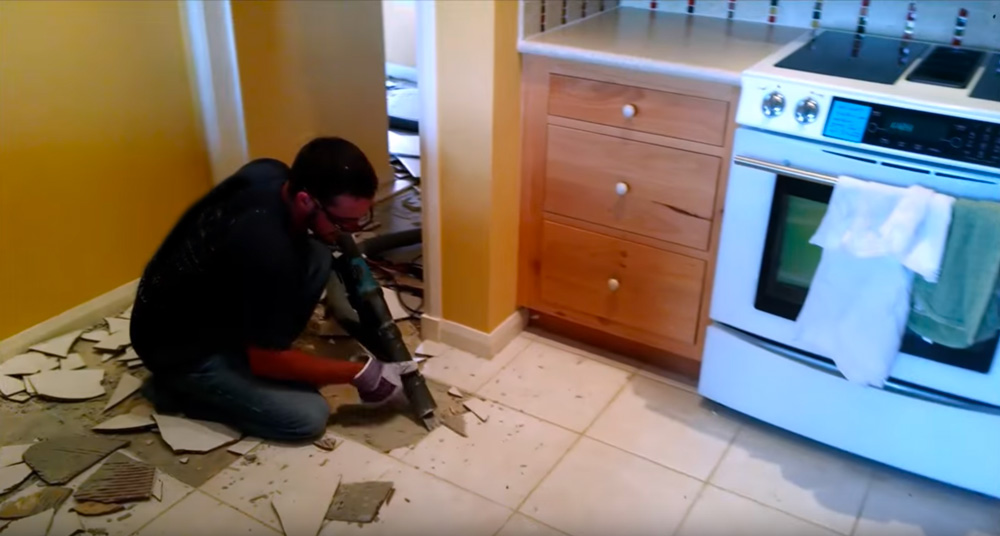 The Tile Busters System is specially designed to follow a dust-free tile removal method. This procedure uses a HEPA filter that removes dust during the demolition. By eliminating the presence of dust and other airborne particles, you end up with a cleaner and smoother result. The Tile Buster System also provides the following benefits:
Faster Procedure
Apart from the industrial-grade HEPA vacuum cleaner, the Tile Busters System also uses high-speed electrical chiseling when removing tiles. Using these two tools together makes it possible to remove 600 square feet of tiles in one day, and allows for easy stripping of old tiles. Because of this, you can retile multiple rooms in a short amount of time.
Safer For You and Your Home
With the Tile Busters System generating zero dust, your indoor atmosphere becomes safer and healthier for you and your family. Individuals who have allergies or asthma won't get triggered easily and people who aren't sick won't develop any respiratory or skin-related illnesses. Minimizing the amount of dust in the environment also reduces the risk of your electronic devices from malfunctioning.
Cost-Effective Choice
The Tile Busters System can trap at least 99.97% of particles, meaning that nothing scatters during the tile removal. Since there's virtually nothing to clean up, you no longer have to hire house cleaners after the procedure.
Choosing the Tile Busters System over traditional tile removal methods is cleaner, faster, and safer for your property. If you're looking for a tile removal company that offers this service, contact Tile Busters today. We've been in the flooring business since 1994, and our experience has helped us perfect the Tile Busters System to a tee. Just give us a call at 281-603-0006 for a free, non-obligatory estimate.