Tile Removal Services in Houston, Texas
Cracked or shattered tiles can be dangerous and must be replaced. Stained or discolored tiles need to be refreshed as well. When it is time for tile removal at your home or office in Houston, the best and most cost-effective way to handle this demanding, time-consuming task to summon the proven professionals from Tile Busters Houston. Our technicians have the equipment and expertise to remove your tiles in a cost-effective, virtually dust-free manner.
For the past quarter-century, we have set the industry standard for flooring and tile removal in Houston and throughout Texas. When you want your tile removed properly and efficiently, contact Tile Busters and let us show you why the revolutionary Tile Busters System is the gold standard among tile removal methods on the market today.
Benefits of Using the Tile Busters System in Houston, TX
Backed by more than 25 years in the business, Tile Busters has the experience, equipment, and know-how to get the job done right the first time. When you let us handle your tile removal process with our virtually dust-free Tile Busters System, you will avoid multiple potential pitfalls that include:
Unwanted dust & debris in your HVAC system
Health risks to residents
Injuries & accidents
A time-consuming tile-removal process
Our procedure eliminates the creation and diffusion of dust, making it safer for your property, better for the environment, and healthier for your family. With our system, you'll experience the following benefits:
Clean, Dustless Removal Process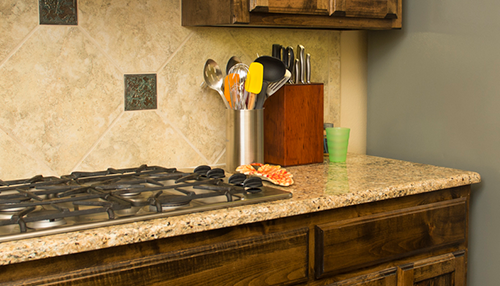 Our virtually dust-free process lets you install your new flooring more quickly. With little to no dust produced and the quickset removed, there is no need for a major clean-up after the tiles are removed which allows you to get your new flooring in sooner.
Enhanced Indoor Air Quality
Without increased dust and debris floating in the air, your indoor air quality remains optimal. Household residents won't be exposed to contaminants and allergens circulating through the ductwork that trigger asthma, allergies, watery eyes, coughing, and other health risks. As a result, your HVAC system won't get overworked, damaged or dirty. Instead, you'll enjoy fresh, pleasant air during and after the tile removal process.
Rely on Tile Busters to Remove Your Tile Floors in Houston, Texas
Our Tile Buster System and virtually dust-free process are better and safer ways to remove your tiles from your home or office in the Greater Houston Area. Our certified crews can handle all types of materials, be it marble, ceramic, or natural stone. When you want us to remove your tiles, give us a call at 281-603-0006 to get a free estimate and inspection. Our services are available to properties in Houston, Texas.