Dust-Free Tile Removal in Rosenberg, TX
For decades, removing floor tiles was a tedious, dirty, laborious, and unhealthy procedure for all parties involved. But all of that changed with the revolutionary, dust-free Tile Busters System used by Tile Busters Houston.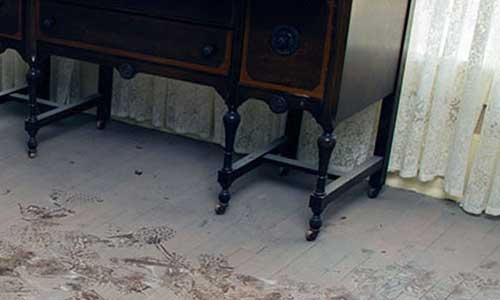 Instead of spending hours with a hammer and chisel to take off existing tile while spreading thinset dust everywhere, the Tile Busters System traps dust during the removal process before it becomes airborne. Technicians use an electric chisel, which minimizes dust and eliminates the danger of gouging into the foundation surface. The smoother surface on the foundation makes it faster and easier to affix the new tiles at your home or office in Rosenberg, TX.
By using the Tile Busters System, our certified technicians can complete up to 600 square feet of tile removal in a single day in an efficient, virtually dust-free manner by using our proprietary, state-of-the-art equipment. With this process, the indoor air quality inside your home or office remains pure and healthy, with no dust particles, contaminants, and allergens distributed throughout the building via your duct work.
Tile Busters: the Industry Standard for Tile Removal in Rosenberg, TX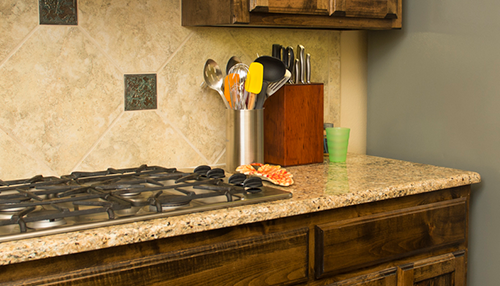 Tile Busters' owner, Don Preston, began the company in 1994 and immediately spotted flaws with the tile removal methods prevalent at the time. Not only did the traditional tile removal process create and redistribute lots of dust throughout the home or office, but the dust also created an unhealthy living or working environment that lasted for months.
To remedy the situation, Preston spent many hours researching and developing techniques to make the tile removal process a dust-free experience. That is the process he has brought to business owners and homeowners in Rosenberg, TX as part of Tile Busters Houston.
Tile Removal with the Tile Busters System in Rosenberg, TX
By using the revolutionary Tile Busters System, Preston pioneered an innovate, cost-effective, and healthier way to remove tiles from homes and businesses in the Greater Houston Area and throughout Texas. This innovative method for tile removal has quickly become the industry standard because it is faster and more efficient than conventional methods, making it perfect for the use in homes and commercial facilities.
Benefits of The Tile Busters System in Rosenberg, TX
Virtually Dust-free
Quick and Efficient
Safe and Healthy
Leaves Concrete Slab Ready for New Installation
Cost-Effective Process
No hidden costs
Experience Dust-Free Tile Removal in Rosenberg with Tile Busters Houston
Tile Busters® provides an alternative method of dust-free tile removal to the traditional hammer-and-chisel method. Our process, which uses an electric chisel and does not spread dust throughout the home or office, is cleaner, faster, and more cost-effective. Don't suffer through the spread of harmful dust with traditional tile removal. Instead, contact Tile Busters Houston online or give us a call at 281-603-0006 to learn more about our dustless tile removal equipment.
Contact Us
---
Thank you for your interest. For questions or comments, please use the information listed here. We look forward to hearing from you soon.